Pain Free Payroll for Startup Stack members
Say goodbye to payroll software that's stuck in the past. You're on your way to happier employees and a happier you. Complete the form below, and you'll hear from us soon.
-

Same-day ACH direct deposits


-

Full service payroll and time & attendance


-

Self onboarding that can be done in minutes


-

W-9 and 1099 compliance and automatic filing with the IRS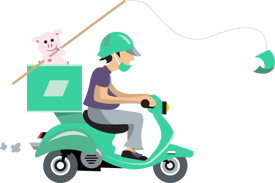 GET STARTED WITH EVEREE
Request a quote and attend a demo before June 30, 2021 and your first month is free.
Never overpay with low transaction-based pricing
Whether you need to pay 10 contractors or 10,000, you'll save money with transaction-based pricing and no base fee, so you only pay for what you use.
Run payroll from anywhere in minutes
Our mobile app makes it easy to approve payments daily. Instead of doing a ton of work at the end of a two-week pay cycle, you'll do just a little bit each day. And workers and managers are accountable for verifying info in real time, reducing the risk of inaccurate hours and other errors.
Pay faster without impacting your cashflow
We front the same-day payments for you and you pay us after you invoice your accounts or we settle up on your traditional bi-weekly pay cycle, so there's no impact to your cash flow.
Save time by automating payments
Easily upload payment information as a batch to create and approve mass payments in seconds. You can also connect your system with ours through an API to automatically send payments for easy processing.
It's time to make payroll painless